The Benefits of the Canyon Resin Above-Ground Pool ...
The Canyon Swimming Pool is aptly named because it also is truly impressive! It features an 8" resin top seat, two-toned resin uprights with unique interlocking two piece caps, and a color coordinated Gray Rock wall design. This pool is beautifully engineered, looks great and will provide a lifetime of maintenance free enjoyment for you and your family. Every Canyon Pool is produced in North America and features a Vinyl Works deluxe pool liner, also manufactured in North America.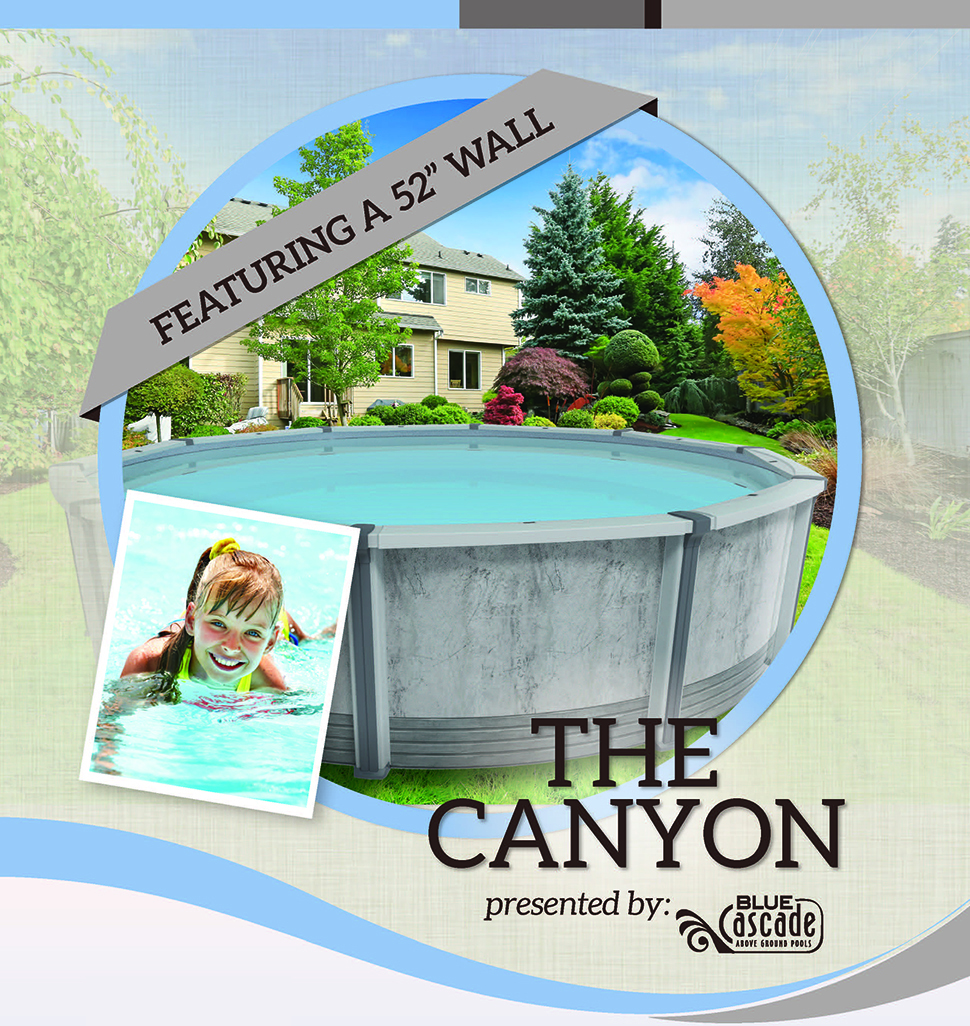 the story...
Located in Baraga County, Michigan along the Sturgeon River flows the impressive and easy to visit Canyon Falls. Canyon Falls drops into a gorge that is quite interesting. The rock has broken along straight line faults, resulting in a very boxy canyon.
Features
• 52" Pool Height
• True Radius Pool
• Wireless Solar LED Light Option
• 8" Scratch Resident Resin Top Rail
• 7" Two-toned resin uprights
• Resin joint plates and foot covers
• Gray Rock Wall Design
• Injected Resin bottom track with integrated lock system
• Round and Non-buttress Oval

Warranty
4/30 - 30 Year Prorated
Including 4 years full
Sizes & Specifications
Round Pool 52"
15' x 52"
18' x 52"
21' x 52"
24' x 52"
27' x 52"
Oval Pool 52"
Size/Feet
15' x26' x 52"
18' x 33' x 52"